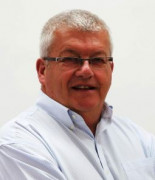 Stuart Heal
Chairman
Stuart had a management background in the rural sector before seeking a career in governance 17 years ago. He currently is chairman of Breen Construction Ltd, and Road Transport Logistics Ltd. He is a past Chairman of NZ Cricket and has served on a number of boards in a variety of sectors. Stuart was awarded an MNZM for services to sport and the community in 2016. He lives in Central Otago.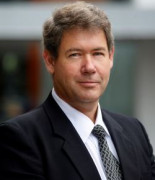 Fraser Jonker
Director
Fraser has more than 25 years' experience in the wider energy sector both in New Zealand and abroad, covering distribution, renewable generation, retail, thermal energy and organic waste to energy solutions. In April 2020, he was appointed acting CEO of Pulse Energy, after being a director of the company for the 4 years prior. He is also CEO of Pioneer Energy, a position held since 2010. Fraser stepped back onto the Pulse Energy Board as a Director in October 2021.
Other current roles include director of Ecogas, Southern Generation Limited Partnership and Mainpower Ltd. Prior to joining Pioneer Energy as CEO in 2010 he held a position as General Manager at Northpower.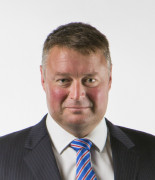 Rob Hewett
Director
Rob is an experienced director across agricultural and renewable energy supply chains. He is currently the Chair of Silver Fern Farms and Farmlands Co-operative and a Director of NZX-listed T&G Global, Lincoln University and Pioneer Energy.
Rob has a carbon positive large scale sheep and beef farm in Clutha with significant forestry and windfarm interests. Rob has senior corporate experience in Shell, working across Asia-Pacific and is Masters degree qualified in marketing and a Chartered Member of the Institute of Directors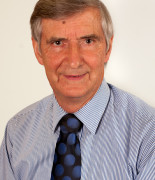 Murray Frost
Director
Murray is a Chartered Professional Engineer, Civil and Structural, and recently retired as Senior Principal and Shareholder of Jacobs Engineering Group.
Current directorships include Deputy Chair of Buller Electricity Limited and Chair of the Health and Safety Committee as well as director of Hunter Downs Water Ltd.
Murray is a Chartered Fellow of the Institute of Directors and has served on over 20 boards including Electricity Ashburton Ltd and The Power Company Ltd
Roanne Parker
Director
Roanne Parker has founded, partnered, grown and sold a number of companies across a broad range of sectors over 25 years. Today her commercial interests are predominantly in the areas of digital, technology and marketing data, from where she has delivered expertise to many of New Zealand's most successful organisations, along with mentoring and support to earlier stage companies.
Roanne brings to the board M&A expertise and an entrepreneurial viewpoint. She holds a Certificate of Company Direction from the Institute of Directors in New Zealand and serves on the Boards of MetService and Lotto New Zealand.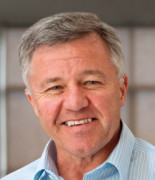 Frank Dooley
Director
Frank is a Fellow of the College of Chartered Accountants and has been the Chairman of Buller Electricity Limited for five years. He is also a Director of Westland Milk Products Limited and Buller Holdings Limited and a Trustee of Development West Coast.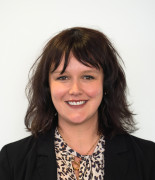 Sharnie Warren
Chief Executive Officer
Sharnie joined Pulse Energy in October 2012. As the Marketing Manager, Sharnie was responsible for all marketing and sponsorship projects for Pulse Energy, Just Energy and Grey Power Electricity.

In 2015, Sharnie was promoted to General Manager External Relations and Communications and has since been promoted to General Manager Customer Experience in November 2019. Sharnie leads the Customer Experience Teams including Sales, Marketing, Customer Care, Resolutions, Payments Solutions, Training and Quality. Responsible for the strategic development of external partnerships.
In October 2021, Sharnie was promoted to Chief Executive Officer, recognising her brand building skills and leadership in creating an industry leading customer experience.

Prior to joining Pulse, Sharnie was an Account Manager at Fairfax Media for 2 years. She has worked in New Zealand and England in Marketing, Account Management and Recruitment. Sharnie has a BCom (Hons) from the University of Otago.
Artem Kartusov
Chief Financial Officer
Artem joined the Pulse Energy Team in January 2016 as Financial Controller. He was promoted to General Manager, Finance in September 2018 and Chief Financial Officer in April 2022. In this position, Artem leads the finance team to deliver statutory and management reporting and partners with the other businesses to drive financial results. Artem's key focus is to drive clear insights into what makes the business more competitive and what delivers value for Pulse in competitive and rapidly changing energy markets.
Artem has over 17 years' experience in finance roles. Prior to joining Pulse Energy, Artem was Group Financial Controller for TSX and ASX-listed Besra Gold, including a period of time as interim Chief Financial Officer. Prior to Besra Gold, he held a number of senior financial roles with Two Degrees Mobile, SKM (Jacobs) and Ernst & Young.
He is a qualified Accountant (CPA) and holds an MBA from AIB Business School (Australia) and a Bachelor of Economics from the Higher School of Economics (Russia).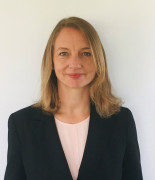 Louise Burgess
General Manager, Sales & Marketing
Louise joined Pulse Energy as General Manager Sales & Marketing in October 2021. She has previously worked in roles in the financial services, media and telecommunication sectors. She has experience leading marketing, insights and product development teams. Louise is responsible for the development and implementation of Pulse Energy's sales and marketing strategy. She is passionate about developing customer centric propositions.
Louise has a Post-Graduate Diploma in Business (Marketing) from the University of Auckland and a Bachelor of Law (Hons) from the University of Birmingham.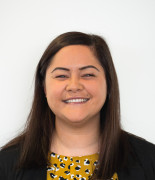 Kasey Pasene
General Manager Customer Experience
Kasey joined Pulse Energy in 2010 and has over 15 years of experience in the energy industry.
In 2017 Kasey took up a role as a Customer Experience Manager at Vocus Group where she assisted in the product and operational development of their energy product and lead digital transformation projects before returning back to the Pulse Family in 2019. In 2019, Kasey was promoted to General Manager Operations. Kasey leads the Operational Teams which includes Data Management, Billing, Field Services, Switching and Operational projects. In October 2021 Kasey was promoted to General Manager Customer Experience, leading our Customer Experience, Billing, Field Services, Switching and Project Teams.

Kasey has a business degree from Massey University majoring in Human Resource Management.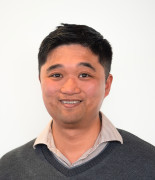 Ben Tan
General Manager Wholesale Market
Ben has been with Pulse since 2010 and has worked across a range of finance and analytic roles. His main area of expertise lies in managing wholesale risks and retail product design. He played a key role over recent years in important initiatives, including implementation of Time-of-use products and multi-utility offers.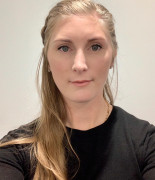 Emily Irvine
People & Culture Manager
After studying in Auckland, Emily immersed herself in the hospitality industry before working abroad in Europe and USA for 8 years in Customer Service Management. Emily joined the Human Resources team in 2017 and was promoted to People and Culture Manager in 2019.
Emily provides support to Pulse Energy in all areas of Human Resources including health and safety, payroll administration and full employee life-cycle support. She is passionate about helping Pulse Energy make the most of their resources and talent, and finding ways to improve company culture, maintain staff engagement and develop policies.